Become a member
South Carolina's response to the silent epidemic of dental disease was to assemble a group of interested and committed stakeholders to guide the process of increasing recognition of oral health issues among policy makers and the public. The South Carolina Oral Health Coalition (SCOHC) was formed in 2003.
Register for the coalition
South Carolina Oral Health Coalition
The SC Oral Health Coalition (SCOHC) is comprised of a diverse group of stakeholders from private practice, public health, health care, academia and communities who are familiar with practice issues related to health care. The Division of Oral Health (DOH) staff work closely with the SCOHACC and it is considered part of the oral health infrastructure in South Carolina.The SCOHC was formed in November 2003 with the purpose of developing oral health promotion and disease activities at the state and community levels. These activities are intended to support the objectives in the South Carolina State Oral Health Plan (SCSOHP) and address lifespan oral health problems and issues affecting the state's population. Over the last 12 years, through key partnerships, the SCOHC has expanded their state-wide network of stakeholders, consistently received funding to forward oral health improvement objectives, and have contributed to the success in reducing children's oral health complications by addressing key priorities of the SCSOHP.
18th Annual Oral Health Forum
On November 12th, 2021, over 50+ oral health champions across the State of South Carolina came together for the 18th Annual Oral Health Forum. This year's theme, Oral Health Communities: A Thread in the Fabric of Wellbeing focused on the integration of oral health as part of overall health in the community. 
Keynote speaker Dr. Marielle Pariseau planted the seed for us all to nurture, as we move into 2022, with the idea that addressing oral health alone is not enough. That we must connect the teeth and mouth to the body in order to be whole.
Dr. Jim Curits, the 2021 recipient of the Medical Dental Integration Champion Award shed light on the reality that since the mouth contains a number of illnesses that cannot be seen, the urgency to treat them is not as immediate as if they were physical conditions. However, he emphasized the importance of addressing oral health concerns as they directly relate to a person's overall health.
In addition to these two dynamic speakers, attendees had an opportunity to view a video highlighting the Oral Health Community Impact activities that took place in 2021 and were challenged to consider the role that a Community Health Worker can play in supporting oral health at the local level. The concluding session included a progress update and reflection breakout session conducted by Pamela Gillam to gather feedback to revise and update the State Oral Health Plan.
If you were not able to join us, you can find a link to the Oral Health Forum recording below.
View the Oral Health Community Impact 2021 Video.
We want to thank everyone who joined us, and we look forward to gathering next year for our 19th Annual Oral Health Forum!
Oral Health Community Roundtables
October 29th
Lee County
The SC Oral Health Coalition, in collaboration with the Division of Oral Health at DHEC, the USC Arnold School of Public Health CARE Team and MUSC, is hosting two Oral Health Roundtables. These events will bring together community stakeholders to discuss their county's oral health data as it relates to the challenges that exist around meeting oral health needs in Williamsburg County and Lee County.
These meetings will be an opportunity for community leaders and members to learn about their county level oral health data; identify key oral health issues faced by the community; and initiate county level linkages around oral health.
Meeting Details:
Please email Amanda McAlhany with any questions about the meeting mcalhaal@dhec.sc.gov.
South Carolina Oral Health Coalition meetings
Upcoming Meetings
Friday February 4, 2022   Location TBD
Friday, April 29, 2022       Location TBD
Past Meetings
Resources
Oral Health Coalition Membership Form
Collaboration to Prevent Head and Neck Cancers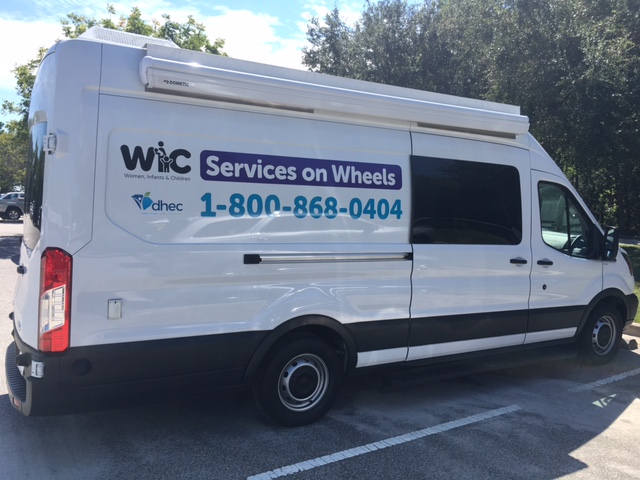 What we do
The Connecting Smiles initiative aims to improve oral health of the citizens of South Carolina by strengthening the linkage between individuals, community-based programs and medical and dental providers.
Contact Info
South Carolina Department of Health and Environmental Control
2100 Bull Street, Columbia, SC 29201
803-898-0194